THERE'S MORE THAN ONE IRISH STOUT TO ENJOY ON ST. PATRICK'S DAY!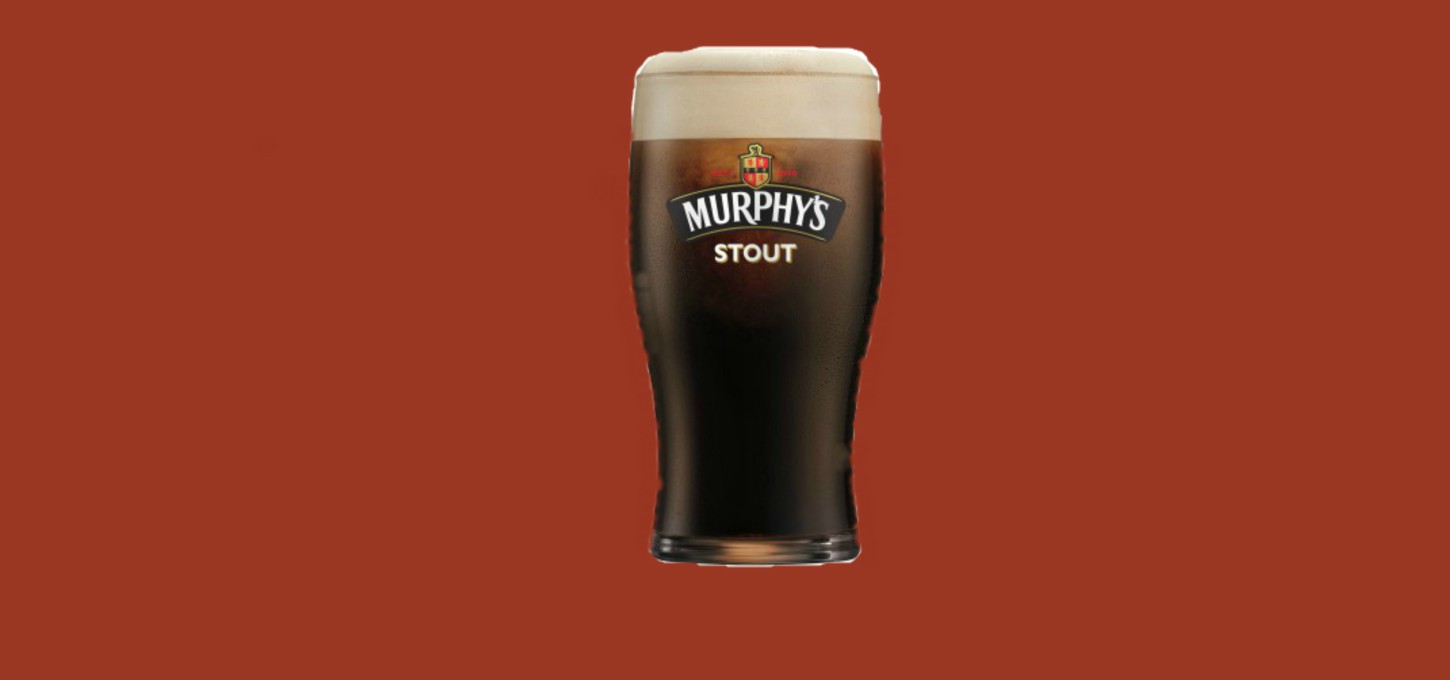 ST. PATRICK WAS IRELAND'S ORIGINAL CHAMPION AND MURPHY'S IRISH STOUT CARRIES ON ITS COUNTRY'S STRONG DRY IRISH STOUT TRADITION.
Savoring a genuine, Irish-crafted stout is just as St. Patrick would have intended on his namesake Holiday.
Extra Smooth and wonderfully palatable, the 160 year old recipe remains true to its roots in Cork "Rebel" County.

Its characteristic roasted barley, chocolate malt and nitro-powered creamy finish is internationally recognized by stout and craft enthusiasts alike. Some even call it "adult chocolate milk" or the beer for cappuccino lovers!

Each jet black pint is filled with the character and resilience of the fighting Irish spirit. Raise a glass of Murphy's this St. Paddy's Day. Slainte!
#STPATRICKSDAY #STPADDYSDAY #IRISH #MURPHYSSTOUT #PURECORK #STPATS
LEARN MORE ABOUT THE HISTORY OF IRISH BEER