IT IS NO SECRET THAT IRELAND HOLDS A SPECIAL PLACE IN THE EXTENSIVE HISTORY OF BEER
From its iconic stout to the thousands of Irish pubs from the streets of Brooklyn to Shanghai, Irish beer, and its beer drinking culture, is familiar and established all over the world. What a lot of people don't realize is just how extensive that history is.
When did beer brewing begin in Ireland?
Irish beer dates back to the Bronze Age as a beverage called Beoir, better known as Gruit. Gruit is a beer brewed with barely, bog myrtle, and meadowsweet, (several variations exist around Europe). It was beer made before hops descended on mankind on their golden cones of Alpha and Beta acidy goodness.

An ancient recipe was discovered at an archaeological dig that turned out to be an old Irish brewery in Galway. This led Beer Historians (actual job title!) to recreate this ancient beer. It was described as, "Drinkable and worthy of our ancestors' effort." Maybe not the best review, but the beer was undoubtedly rare, which will help its online ratings for sure…Ahem…
IRELAND IS BEST KNOWN FOR DRY IRISH STOUT
This style evolved from the porter which was made popular in London and became known as the Leann Dubh (or Dry Irish Stout) and by the start of the 20th century became the principle beer of the Irish people. Although dark in color, Irish Stout is remarkably light, rarely going above 4% abv and hovering around the 100 calorie mark. It is known for silky smooth texture and light roasted coffee and chocolate notes.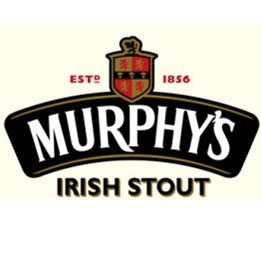 Murphy's Irish Stout
In 1854 Murphy's Brewery began making beer and became a brewery of some significance. James Jeremiah Murphy and his 4 brothers sold off their distillery, bought a building for $2400 and were off to the races from the beginning. By 1861 they were producing 54,000 bbls and by 1900 they topped 195,000 bbls. Murphy's Irish Stout landed on the shores of the USA in 1979 and the brewery is still located in Cork, Ireland today. More on Murphy's
WHEN YOU'RE BOUNDING AROUND BARS WEARING GREEN BEADS THIS ST. PADDY'S DAY, TAKE SOME TIME TO ENJOY A DRY IRISH STOUT - SLAINTE!