ALL ABOUT IRISH WHISKEY AND IRISH CREAM
In these particularly dividing times, what better way to unite us than St. Patrick's Day, when, for 24-hours everyone is Irish! So, what's the best way to celebrate your new Irish heritage? Irish Whiskey – the water of life – and Irish Cream of course. Check out our recommendations and cocktail recipes below.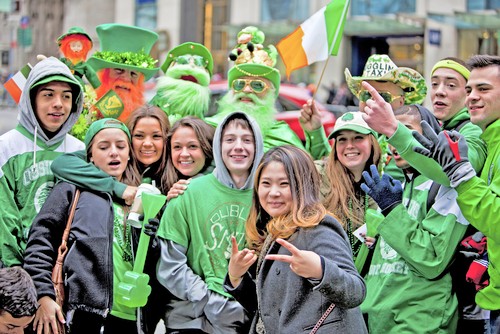 Green ensemble? Check. Green beer? So last year!

SERVE THESE CROWD PLEASING DRINKS PRE- AND POST-PARADE!
ST. PATRICK'S DAY COCKTAIL RECIPES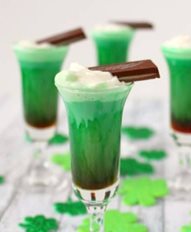 NOT ALL THAT FAMILIAR WITH IRISH WHISKEY OR IRISH CREAM? LEARN MORE BELOW.


WHAT MAKES IRISH WHISKEY DIFFERENT?
Whiskey may only be termed Irish Whiskey if it is both distilled and aged on the isle of Ireland.
This type of whiskey is created from at least 30% unmalted or malted barley with the balance accordingly made up from the other form. You can also use cereal grains like wheat, rye, and oats of up to 5%.
In order for this spirit to be called Irish Whiskey it must also have a 40% ABV minimum and be aged for, at least, 3 years.
Irish whiskey must be distilled three times before going to the barrels for aging.
TRY THESE EXPERTLY CRAFTED, METICULOUSLY SELECTED IRISH WHISKIES NEAT OR ON THE ROCKS

IRISH CREAMS FOR THOSE WHO PREFER A SWEETER IRISH BEVERAGE FIX
Serve Irish Cream neat, in coffee, or as a cocktail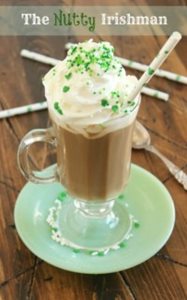 AND FINALLY, WHAT IS POITIN???
Last, and certainly not least, is a lesser know Irish spirit is Poitin. Pronounced "put′ cheen" and sometimes spelled poteen, is unaged, white whiskey that has been made in small Irish villages for decades. It's essentially what Americans call "moonshine." Why not give Straw Boys Poitin or Mad March Hare Poitin a try?
On March 17th, bleed green and wish upon a lucky 4-leaf clover for a day full of fun and delicious Irish spirits. Be safe, slainte!
May your glass be ever full.
May the roof over your head be always strong.
And may you be in heaven half an hour before the
devil knows you're dead.

#STPATRICKSDAY #BOSTONIRISH
#IRISHCOFFEE #IRISHCREAM #IRISHWHISKEY