Southern New England's Premier Spirits, Wine and Beer Distributor
Find a Horizon Beverage Group beverage distributors location near you!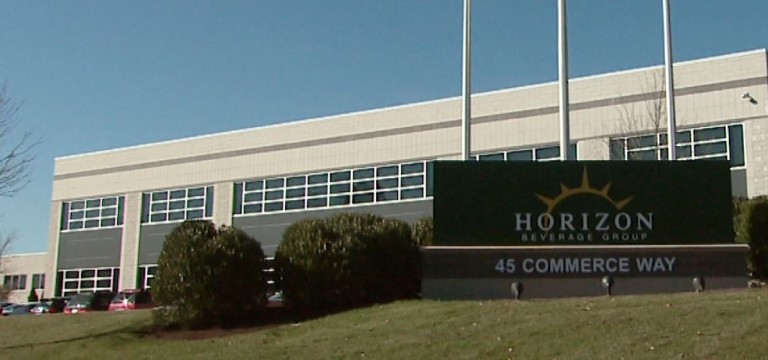 RESTAURANT AND RETAILERS EMAIL NEWCUSTOMER@HORIZONBEVERAGE.COM
TO SET UP YOUR ACCOUNT TODAY!

HORIZON BEVERAGE COMPANY, INC.
Massachusetts Main Office
45 Commerce Way
Norton, MA 02766
(508) 587-1110
Ludlow, MA Office
485 Holyoke St
Ludlow, MA 01056
(508) 587-1110 [Calls routed from Main Office]
Headquartered in Norton, MA, our company has grown to be one of the largest wholesale spirits, wine and beer distributors in New England. We proudly distribute beer, wine and spirits across the Bay State.
Trends can start in Boston and quickly spread through New England and across the country, and Horizon Beverage has its finger on the pulse of consumer trends and industry changes that start right here.
HORIZON BEVERAGE COMPANY OF RHODE ISLAND, INC.
121 Hopkins Hill Rd
West Greenwich, RI 02817
(401) 392-3580
As a family-owned business, Horizon Beverage is proud to work with other incredible family-focused businesses throughout Rhode Island. We believe in providing the best service and satisfaction possible, and our long-lasting partnerships prove our success.
Our Rhode Island distribution center services our beer, wine and spirits portfolios. With our large beer portfolio and incredible selections of wine and spirits, we provide the finest selections of products and the highest level of service to our clients in Rhode Island. Contact us today.