Our wine team is here to assure you that wine in a can CAN go anywhere and more importantly, tastes great too. Facts first, then fun canned wine from Horizon's portfolio!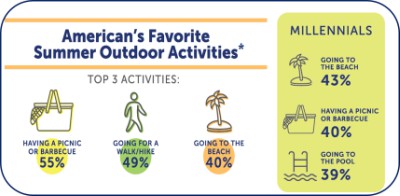 Is canned wine good?
Canned wine has great quality as well as preserves freshness
Does canned wine have a metallic taste?
No, the can does not effect the taste of the wine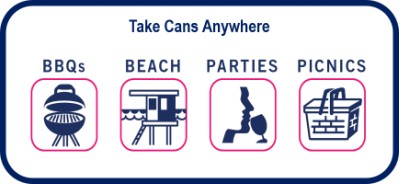 WHY CHOOSE CANNED WINE?
Take Canned Wine AnywhereNO glassware needed
NO corkscrew needed
Lightweight
Portable & packable
Reduced carbon footprint compared to glass bottle production
The most recycled beverage containers in the world
Reduced waste
HOW MANY "GLASSES" OF WINE ARE IN A CAN?
500ml can = 3.3 glasses of wine
375ml can = 2.5 glasses of wine
250ml can = 1.7 glasses of wine
So now that you've learned the facts about wine in a can, get psyched up to bring canned wine to the beach, boating, a backyard BBQ, or a picnic in the park!
Check out this sampling of #cannedwine from from Horizon's lineup
House Wine Cans
Brut Bubbles
Camo Red
Chardonnay
Pinot Noir
​​Rainbow Bubbles
​Rose
​​Red Blend
​​Rose Bubbles​
Sauvignon Blanc

​Social Sparkling Sake Wine in a Can
Available in Hibiscus Cucumber, Elderflower Apple, Pink Grapefruit Ginger, and Toasted Coconut Almond varietals

Spellbound Canned Wines
Rose - A Barbera-based blend with flavors of tangerine marmalade, lemon drop candy, tart kiwi and cranberry compote
​Petite Syrah - Has an intense color and generous bouquet of rich blackberries and blueberries, vanilla bean and roasted coffee, all in a remarkably approachable glass
Chardonnay - Its medium body and bright acidity features lush tropical fruit flavors with notes of vanilla and classic crème brûlée