Pacific Northwest Wine Region
Some of the most exciting and value driven wines produced in the U.S. today are not coming from California - they're from the Pacific Northwest. When you think about Washington State and Oregon wines, in addition to world-class Riesling - both sweet and dry - plus Pinot Noir…there's way more going on out west and we're excited to share that with you!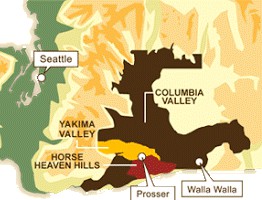 From Cabernet Sauvignon, Merlot & Syrah in Walla Walla to Chardonnay and Sauvignon Blanc from Horse Heaven Hills; Washington State is producing world class wine at an affordable price…nice to know, right? Producers are also expanding the planting and focus on a now well-known varietal, which most consumers are only familiar with from Argentina…Malbec! Yes, Washington's dry and arid climate is very similar to that of Mendoza and you will start to see more quality driven Malbec from Washington State in the vintages to come…stay tuned!
Oregon, while proud of its "Pinot Power" in Pinot Noir and Pinot Gris, vintners are working hard to turn the tide and grow the awareness of the quality Chardonnay that can be, and is, produced in Oregon as we speak. Given that experts compare the climate in Oregon to that of Burgundy, wouldn't you think Chardonnay would be more well-known there?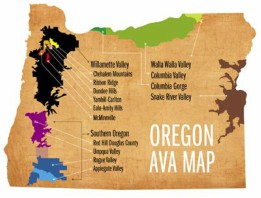 In addition to Chardonnay, Oregon is planting red varietals, such as Cabernet, Syrah, Grenache & Zinfandel in the north eastern area of the state (bordering Washington State). Plenty of new and exciting wines will be coming out of Oregon in the years to come.

We've highlighted some of our Pacific Northwest producers below…take a look!

Cheers,
The Wine Department
Horizon's Pacific Northwest Winery Partners
OREGON WINES