SVEDKA® BLUE RASPBERRY: WHEN BERRIES & CITRUS COLLIDE PARTIES ERUPT!
SVEDKA Blue Raspberry Flavored Vodka delivers a full, natural blue raspberry flavor that ends with a hard citrus crank, making it an ideal addition to countless vodka cocktails. Dive in and experience a tasty blue raspberry drink, enjoying this distilled vodka on the rocks or mixed into one of SVEDKA vodka's signature cocktails
Blue Heaven Shot
1 ½ parts SVEDKA Blue Raspberry Vodka
½ part Blue Curacao
¼ part Fresh Lemon Juice
Step 1 Combine ingredients in a cocktail shaker over ice.
Step 2 Shake and strain into a shot glass.
Step 3 Garnish with a lemon wedge.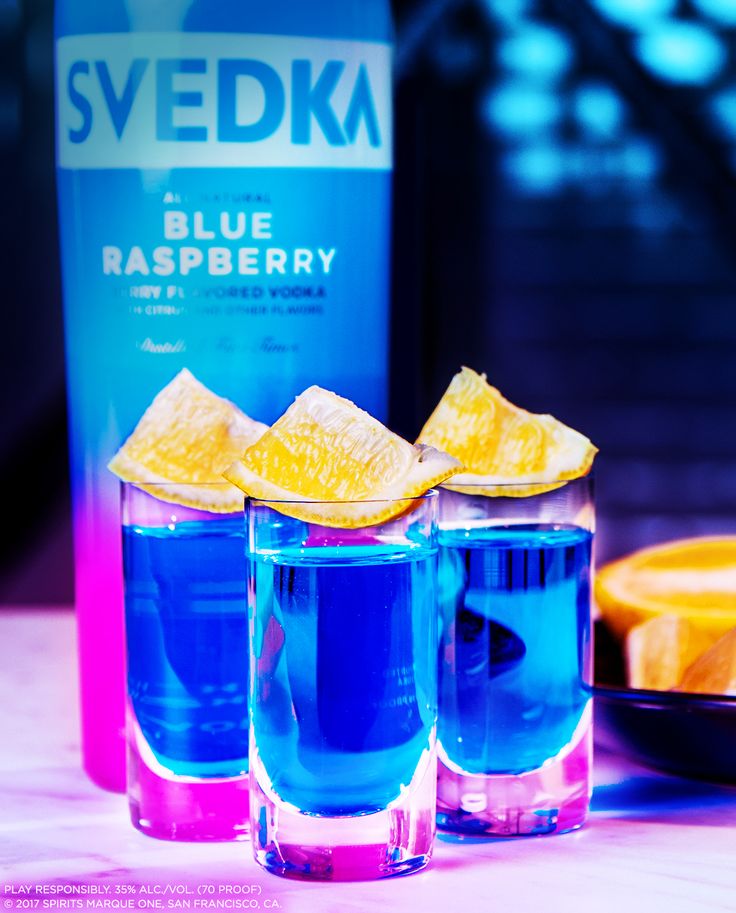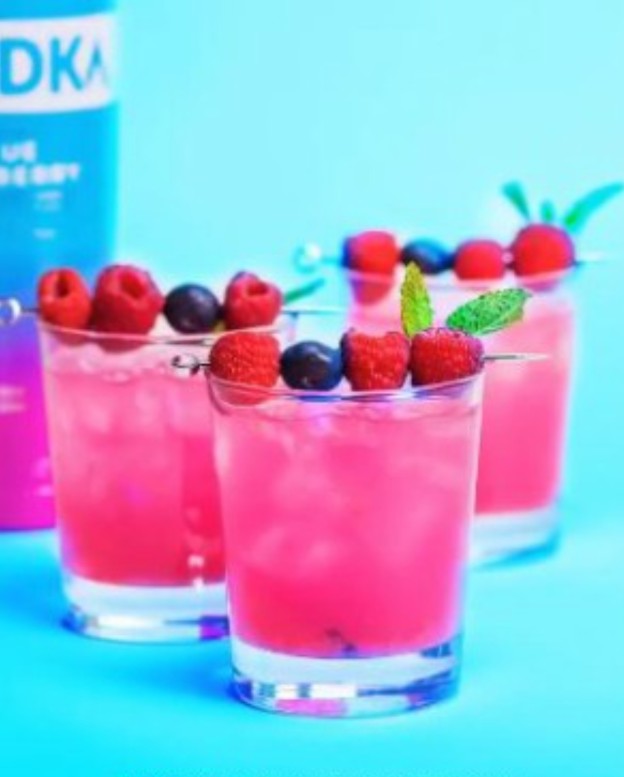 Tickle Me Pink
1½ parts SVEDKA Blue Raspberry Vodka
¾ part Fresh Lime Juice
¾ part Simple Syrup
Pinch of Fresh Mint
3 Fresh Blueberries
2 Fresh Raspberries
Step 1 Muddle blueberries, raspberries and mint in a shaker.
Step 2 Add remaining ingredients over ice and shake.
Step 3 Strain into a rocks glass with fresh ice.
Step 4 Garnish with additional blueberries & raspberries if desired.
#SVEDKA #BLUERASPBERRY #VODKA #SVEDKAVODKA #HOWTOSVEDKA
© 2023 SVEDKA © PLAY RESPONSIBLY. © 2023 Spirits Marque One, San Francisco, CA.