How Long Has Rosé Existed?
While the concept of Rosé has been a standard in many countries for decades,(in fact for centuries in Europe), it is still a relatively young category in the US compared to the rest of the world.
What is Rosé Wine?
The category is liberal and loose in terms of winemaking practices and the use of varietals. Simply put, if you are a Pinot Noir producer then you probably will offer a Rosé of Pinot Noir. Every winery has a chance to get in the game, but still it's up to the consumer to decide which style of Rosé they prefer.

Rosé can be made from almost any red grape and receive their color from the contact with the skins of the red grapes. The color is determined by how long the skins are in contact with the wine.

Typically, Rosé wines have two styles. They are either dry or less dry. Rosé that is from Old World regions like France tend to be dryer while New World regions like the US seem to be less dry and more fruit. They will certainly have characteristics of lighter fruit such as strawberry, pomegranate, raspberry and citrus components.

Some of the most popular Rosés are from Provence. They are salmon in color, drier style, with a clean and refreshing finish. These wines are good as a stand-alone option or paired with oysters, light or mild cheeses and charcuterie. Heavier less dry rosés from the US are fruitier, more vibrant and complex. They are actually a great option with BBQ or heavier flavorful dishes.


How is Rosé Made?
Maceration Method is when the grapes are pressed and sit on their skins thus taking in the pink and before it gets too dark they are separated. Once it reaches the desired color, it is transferred to a different tank to finish the fermentation process.

Direct Press Method is usually the lightest color Rosé that you can find, but the red grapes are pressed and the juice is allowed to come in contact with the skins. It is a short period of time they do not have a dark pigment to them.

Saignee is a method of making Rosé, "bleeding" off a portion of red wine juice after it's been in contact with the skins and seeds. Saignee is usually bolder and darker then rose because it is a byproduct of a red wine that becomes more concentrated, and the juice that is bled off is left to ferment on its own and becomes Rosé.

Blending is a method where white wine is blended with red wine to create Rosé.
Domestic Rosé Wine Recommendations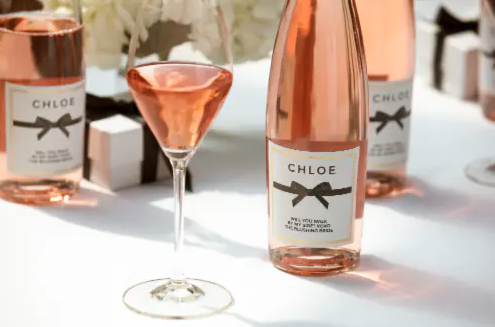 Chloe Rosé
California Central Coast: Known for producing some of California's most captivating wines, the Central Coast AVA spans over 280 miles from the coastline of San Francisco Bay south to Santa Barbara. The cool morning fog and coastal breeze combined with warm, sunny afternoons allow for a longer growing seasons, creating fully developed grapes with robust aromas and flavors.

Tasting Notes: Chloe Central Coast Rosé is a dry, bright and delicious wine that is light and elegant in style. Delicate notes of fresh strawberries, raspberries and watermelon dance on the nose and palate, unfolding into a crisp and well-balanced wine with bright acidity and a refreshing finish.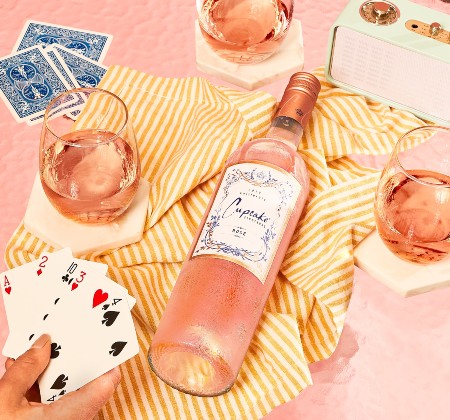 Cupcake Rosé
California Region: Cupcake Rosé comes from vineyards in California's Central Coast, where the sundrenched days slowly ripen the grapes while cool nights ensure a bright, crisp wine.

Tasting Notes: Elegant flavors of watermelon, strawberry, raspberry and white nectarine lead to a silky texture and a refreshing finish. Serve with prosciutto wrapped honeydew melon, an arugula salad, or just as a delightful complement to a warm, sunny day.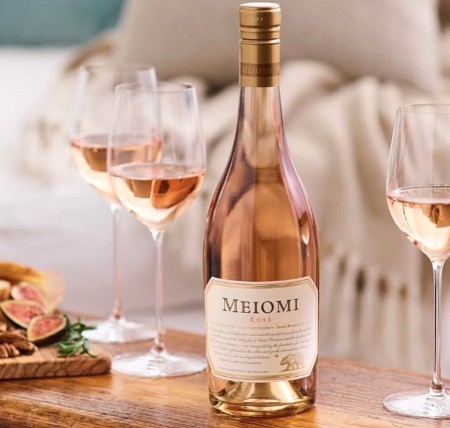 Meiomi Rosé
Tasting Notes: Made with 100% California grapes, it's an off-dry wine that opens with jammy strawberry, cherry, delicate floral notes, and lifted tropical notes. The palate is lush and mouthwatering and offers flavors of strawberry and citrus. The wine finishes broadly across the palate with a cool minerality.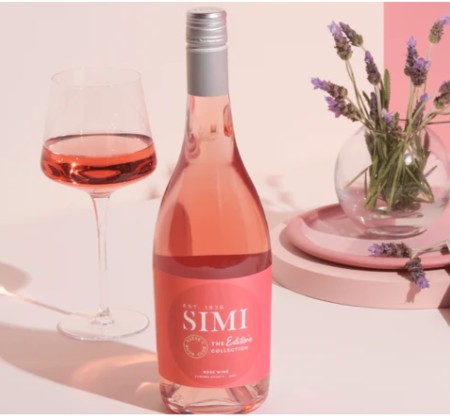 ​Simi Rosé
About Simi Winery: Simi Winery was founded in 1876 by Giuseppe and Pietro Simi in Healdsburg, California. The first harvest was in 1890 and the stone cellars that were originally used continue to be not only used but a major an icon to Sonoma today. Additionally, Simi has been in continuous operation longer than any other winery in Sonoma County. Simi has over 400 acres of estate vineyards in the Alexander Valley (Sonoma) and over 100 acres in the Russian River Valley.

Tasting Note: The color is a vibrant pink with a coral edge. Flavors of strawberry, citrus, and white peach burst on the palate, all rounded out with a kiss of watermelon. This wine is perfect as an aperitif, or pairs well with fresh flavors like summer salad with smoked chicken and mango.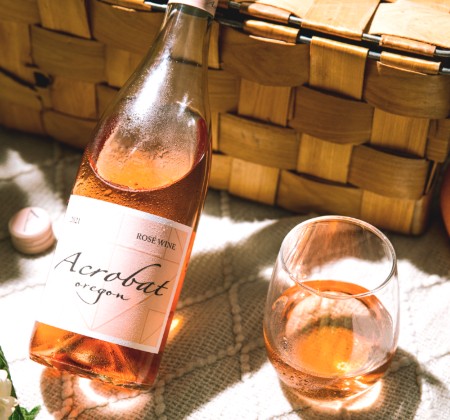 Acrobat Rosé
About Acrobat: Acrobat is Oregon wine made by the King family with the steadfast determination to handcraft wines of the highest quality whose family also appreciates pairing an honest wine with casual meals and gatherings. This led to the creation of Acrobat, artfully crafting every vintage in the gorgeous hills and valleys of western Oregon, with an eye on sustainable winemaking practices.

Tasting Notes: Acrobat Rosé of Pinot Noir has an exuberant pink color with salmon hues. The nose exudes a freshness of lime zest, pomegranate and just ripe strawberries, structured with a pleasant violet aroma. Red cherries are immediately apparent on the palate with orange blossom, key lime and potpourri. This wine is lively and playful from the onset with focused acidity that balances the juicy fruit flavors.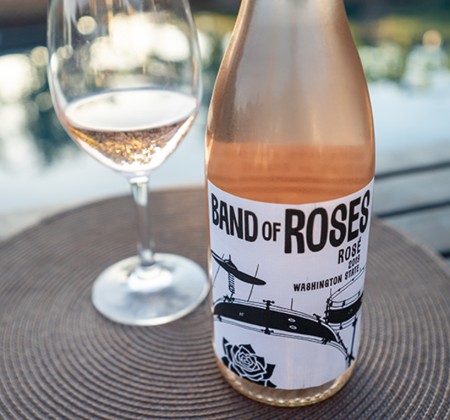 Band of Roses Rosé
Region: Washington State vineyards including Art Den Hoed, Shaw, Evergreen, and Roza Hills

Tasting Notes: Created by two-time Winemaker of the Year Charles Smith, this pure, vibrant, fresh, penetrating perfume gives way to lilac, guava, tangerine, and passion fruit. Delivered on a silky palate, this rosé has got the beat!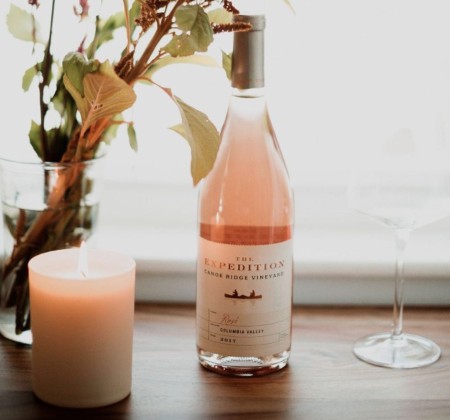 Canoe Ridge Rosé
About "The Expedition" Rosé by Canoe Ridge Vinyeards: Inspired by explorers Lewis & Clark, who, during their 1805 exploration of Washington State, thought the ridge above the Columbia River resembled an overturned canoe. We'd argue the best exploration of all is discovering the Horse Heaven Hills' delicious quality in every bottle of Canoe Ridge wine. Uncork your expedition and enjoy.

Tasting Notes: Beautiful salmon pink in color, this wine opens with aromas of watermelon and ripe peach. Floral and strawberry notes are followed by hints of mineral, crisp acidity and a bright, refreshing finish.