Portico Brewing Co. creates beer with an uninhibited focus on design
Their motto is "put some design in your stein", which really speaks to how they approach their brand. They see brewing as an interactive process- like an architect would start with a hand drawing.

They make small batch "drafts" of all their beers. Then they experiment with different hop combinations, yeasts, and brewing processes to develop a variety of aromas and flavors until the beer takes shape. Design influences everything they do, from their flagship tap handles modeled by Frank Lloyd Wright's Guggenheim, to their beer names that are inspired by architecture, science, and math.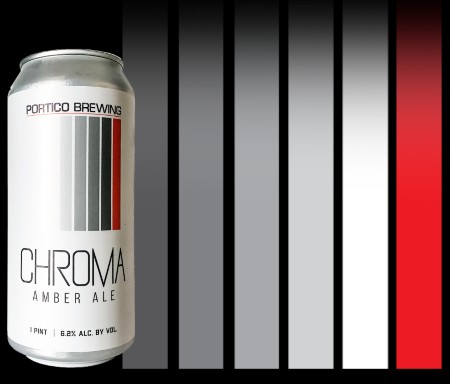 Chroma Amber Ale
Chroma: The Intensity of Color
This Amber ale is brewed with rye and four American hop varieties. Starting malty with a bit of spice, this beer finishes with a dry hop bite. The rye imparts an earthy quality to the first sip, balanced by a sweetness from the malt. The hop additions were carefully selected to give this beer first an herbal aroma, followed fruity, spicy notes with moderate bitterness.
ABV: 6.2% | IBU: 36
Hops: Nugget, Willamette, Centennial
Flavor Profile: Malty, earthy, spicy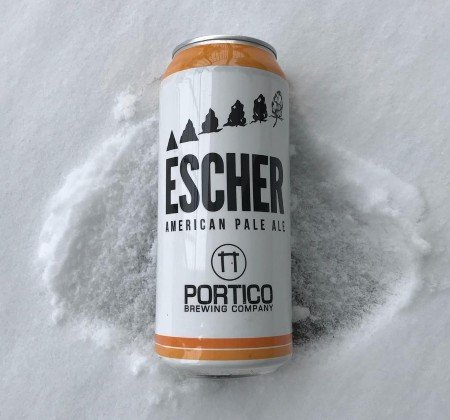 Escher American Pale Ale
M.C. 'Escher': Dutch graphic artist known for impossible objects, perspectives and metamorphoses
Escher Evolves. Each release of Escher features a unique hop blend. Some are subtle and some are bold, but every release in this series is an opportunity to explore the wildly varying flavors hops bring to beer. Our fifth batch of Escher was brewed with a healthy dose of Azacca hops as well as Centennial and Summit hops. This batch boasts a prominent tropical fruit profile with a slightly tart citrus character and moderate bitterness.
ABV: 6.1% | IBU: 41
Hops: mandarina bavaria, centennial, summit
Flavor Profile: tropical fruit, citrus, hoppy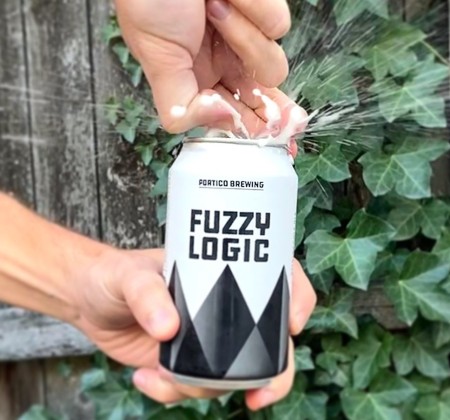 Fuzzy Logic Belgian Pale Ale
Reasoning that is approximate rather than fixed and exact
Built from the ground up with the best North American malted barley and wheat, combined with a touch of German hops, Fuzzy Logic has a citrusy and sweet malty character with only a hint of bitterness. Our special Belgian yeast imparts a signature fruit and floral aroma, making it a refreshing beer for any occasion.
ABV: 5.4% | IBU: 19
Hops: hallertau mittelfrüh
Flavor Profile: fruity, spicy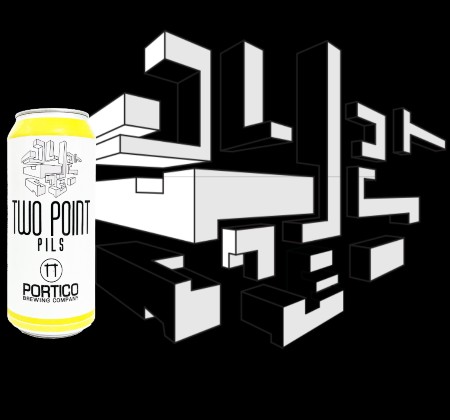 Two Point Pilsner
Two Point Perspective: A drawing with a horizon line and two vanishing points
Two Point Pils is a German style pilsner brewed with just two malts - Pilsner and Carapils - and two hops - Hallertauer Mittelfrüh and Wakatu. The aroma is floral with hints of lime zest and citrus fruit. The flavor is slightly dry but with medium hop bitterness and the barest hint of sweetness. This dryness combined with the crisp level of carbonation and a lighter body makes for a very refreshing beverage.
ABV: 5.1% | IBU: 29
Hops: hallertau mittelfrüh, wakatu
Flavor Profile: citrus, bready
Order Portico craft beer from your Horizon Rep today!