BEACH, BBQ, AND CHILLED FIREBALL WHISKY TO ENJOY!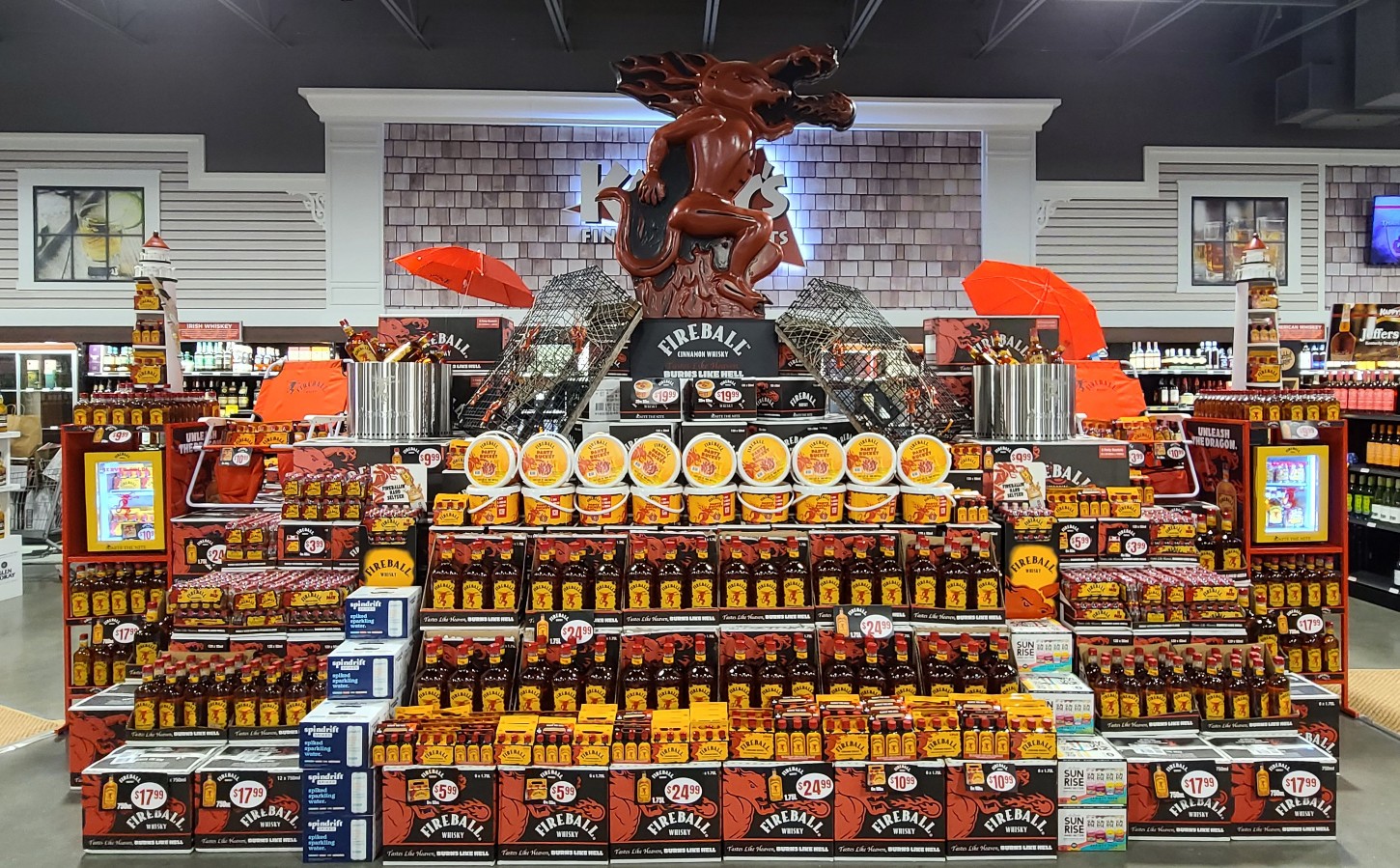 EVER WONDER HOW THE COOL DISPLAYS ARE MADE IN-STORE?

CHECK OUT THESE RECORD-SETTING WHISKY DISPLAY FACTS
You can visit and shop from this mega #fireballwhisky display at Kappy's in Hyannis, MA.
1,017 cases of Fireball comprise this merchandising masterpiece.
It took 6 people over 4 hours to build.
This is the largest display of #fireball cinnamon whisky in the #us and possibly a #worldrecord!
WATCH TIME-LAPSE VIDEO OF FIREBALL DISPLAY CONSTRUCTION
4 HOURS OF WORK SHOWN IN 90 SECONDS! #REIGNITETHENIGHT WITH #FIREBALLFRIDAY
*Must be age 21+ to follow & engage. Fireball Whisky with Natural Cinnamon Flavor; 33% Alc/Vol; Sazerac Co., New Orleans, LA. Copyright 2021 Sazerac Co, Inc