Once a year, an extraordinary celebration transpires. That celebration is Cinco de Mayo. This year, spice up your fiesta with some intrigue and — of course — Dos Equis.
Whether you're at the hottest Mexican cantina in the city, or throwing down in your own backyard, Dos Equis is going to give you exactly what you need for a Cinco to remember.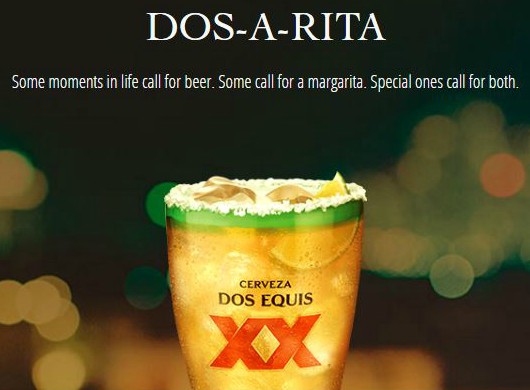 DOS-A-RITA COCKTAIL
INGREDIENTS
12 oz. Dos Equis Lager - Especial
½ oz. tequila
¼ oz. triple sec
2 oz. sour mix
Coarse salt
Lime wedge for garnish
Ice
INSTRUCTIONS
Combine tequila, triple sec, sour mix and ice in a mixing glass and shake.
Strain over ice into a 16-oz. glass with a salted rim. For a frozen drink, blend with ice.
Top off with Dos Equis Lager Especial.
Garnish with lime wedge and enjoy.
Enjoy Dos Equis® responsibly. ©2023 Dos Equis® Lager Beer imported by Cervezas Mexicanas, White Plains, NY. Share with 21+ only.